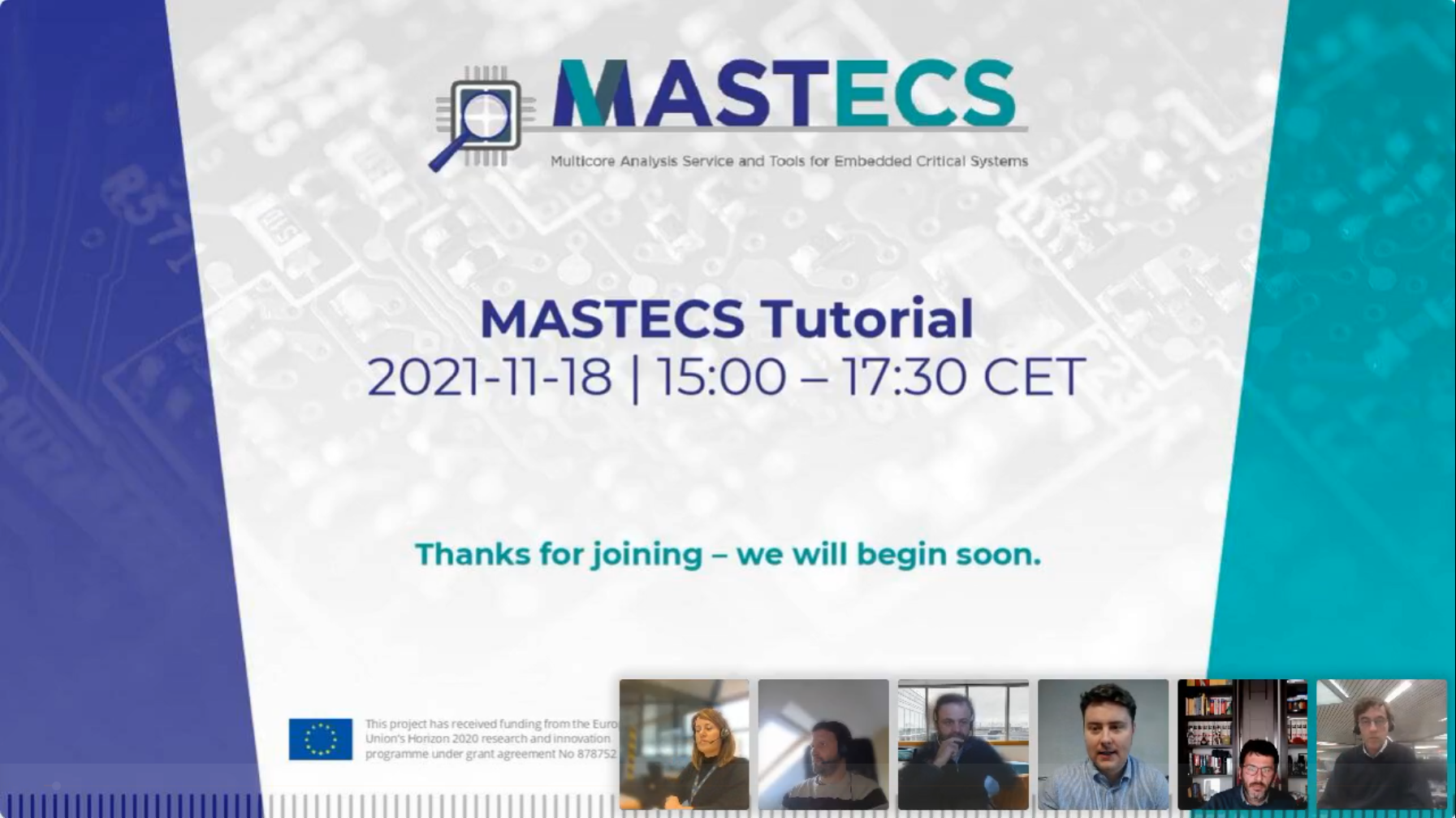 On 18th November 2021, MASTECS partners organized a two-hour virtual tutorial titled "An Industrial Tutorial: How to perform Cost-Effective Multicore Verification to demonstrate the project results for multicore timing analysis. With over 110 registered attendees, it showcased the MASTECS approach for the automotive (ISO 26262) and aerospace (DO-178C) industries to verify complex multicore systems to various industrial companies.
The tutorial was addressed for aerospace and automotive software engineers, systems engineers and professionals working multicore time analysis in domains like aerospace and automotive. This event focused on how MASTECS technology helps avionics and automotive system designers to make multicore verification as automatable and cost-effective as possible. Experts from the Barcelona Supercomputing Center, Rapita Systems, Collins Aerospace, and Marelli delivered a combination of advanced tooling demonstrations, results from industrial case studies and practical tips which provide an informative training for achieving multicore certification.
"We are glad to had such an incredible success in this tutorial that clearly demonstrates that the MASTECS outcomes will have a clear impact to various industrial sectors", says Francisco Cazorla, MASTECS coordinator.
The tutorial finished with an interactive session where all speakers answered the questions from attendees. 
Downloads: