MASTECS and Lynx Software Technologies (Lynx) held a successful online progress meeting on the Avionics case study on Thursday, 10 December 2020. The meeting consisted of experts from Lynx, RTRC, BSC and Rapita Systems.

During the event, it was confirmed that all 'elements of the puzzle' are efficiently prepared and ready for the early case study evaluation that is about to start. Moreover, it was concluded that as a result of the continuous communications between the MASTECS and Lynx teams during 2020, the MASTECS multicore timing analysis tool has been consolidated.

MASTECS partners have been integrating the MASTECS multicore timing analysis toolchain elements (by Rapita Systems and BSC) into Lynx along with the avionics case study (RTRC). Concretely, MASTECS builds on Lynx's LynxSecure Separation Kernel Hypervisor and BSP for the NXP T2080.
For more information, please contact us.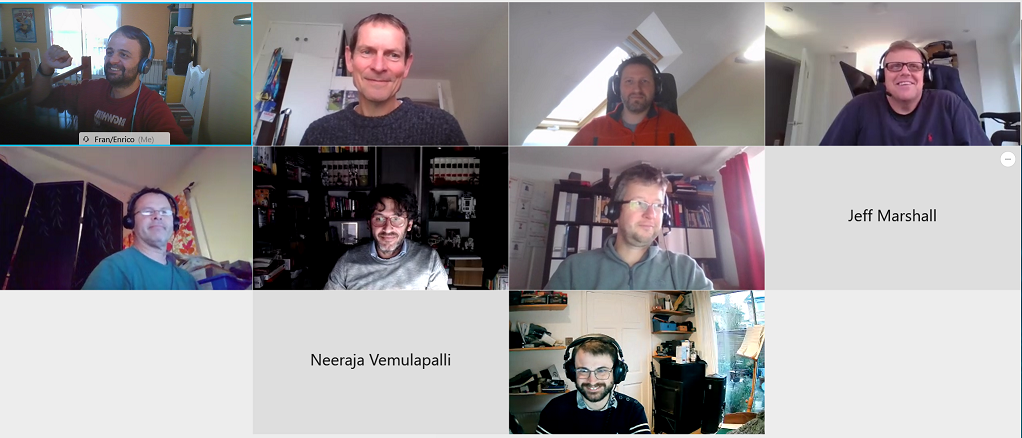 From top left to bottom right: Francisco J. Cazorla (BSC and Maspatechnolgies S.L), Tim Loveless (Lynx), Raul de la Cruz (RTRC), Andrew Turnbull (Lynx), Enrico Mezzetti (BSC and Maspatechnolgies S.L), Steve Rymer (Rapita Systems), Jeff Marshall (Lynx), Neeraja Vemulapalli (Lynx), and Sam Thompson (Rapita Systems). Thanks to Jeff and Neeraja for joining to the telco at 6am in their time zone (PDT).